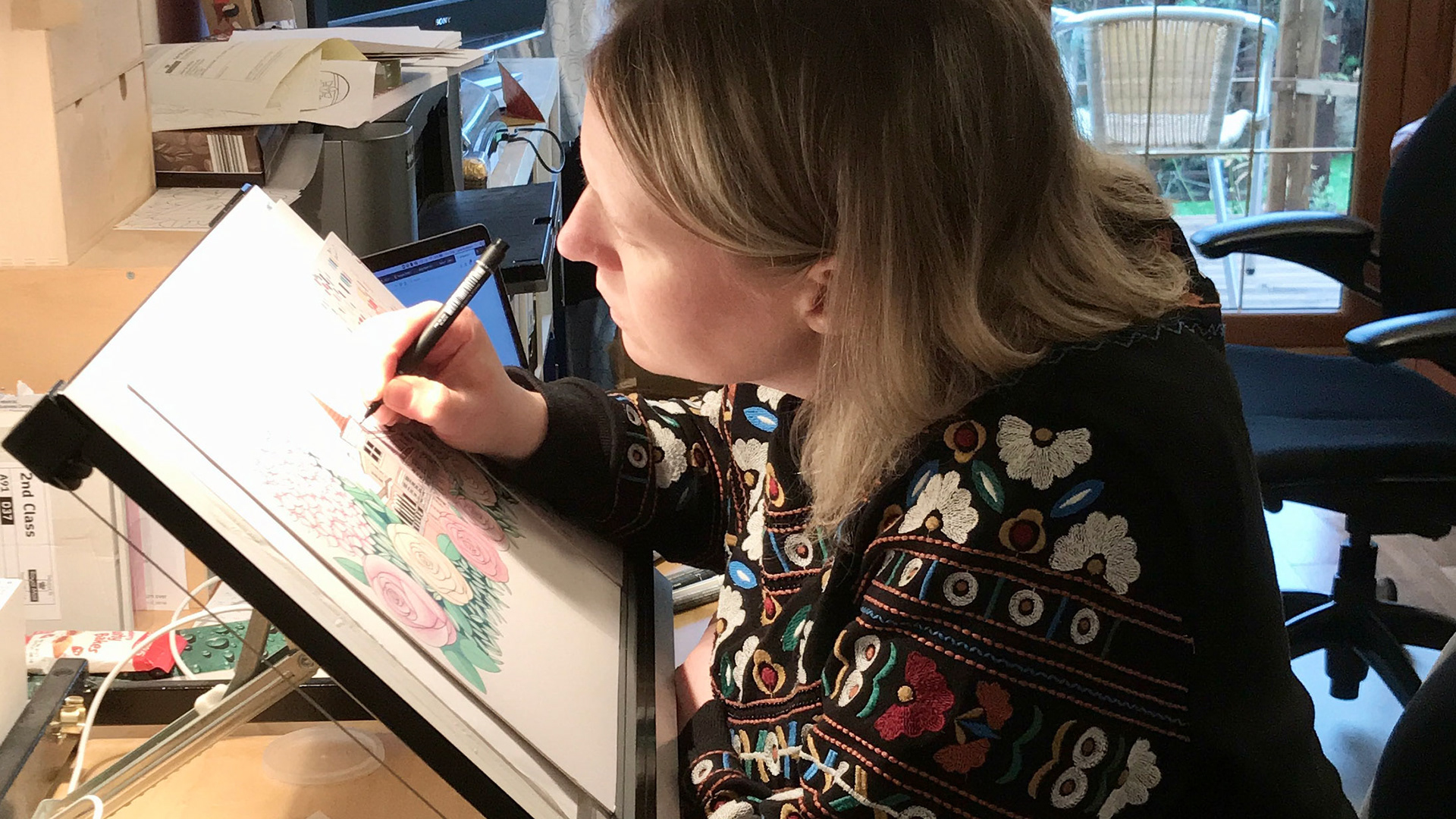 I absolutely LOVE my job, but getting here wasn't always easy, and it wasn't a straight road either. I consider myself really lucky to be an illustrator, but I've taken some knocks on my bumpy career path so thought I'd share them here for anyone who might find it helpful along their own way.
When I was a kid, I always wanted to be an artist. There was never anything else I wanted to do with my life other than drawing. (When I was doing my exams, I studied computing, and there was a very brief moment where I would have considered doing something with a computer - maybe if I was 5 years younger and web design was a thing, I might have thought about that...) So, I did my art school portfolio at high school and was accepted in to the Glasgow School of Art straight from school. I was 17 when I got my place.
I'm not saying no one should ever go straight from school to university, but for me at 17, I think I could have done with a bit more life behind me before going to art school - a place where people have views and opinions on the world, and put those in to the work they create. I loved art school, but as far as my work went, I didn't thrive there. I didn't find my style, and the work I produced there was, in all honesty, mediochre. I didn't find a lot of guidance from tutors, with loads of changes in the department while I was there, and not much chance to gain any mentorship, which I think I craved.
I graduated, and instantly felt lost. I threw myself in to working more hours in my student job in a shop.
I worked in the shop while I tried (and failed) to figure out how working as a freelance illustrator worked. I had no clue about the business side of working as a freelancer (something I definitely think should be covered in art school, even the schools which thrive on their creative reputations!) and I floundered.

The retail job offered me the opportunity to do a course in their head office in Edinburgh which allowed candidates to experience all of the parts of the business. It was an amazing opportunity, and I learned a huge amount. I found myself working with the marketing team, and they offered me a job working on their new ecommerce site...I took it and ran.
I met friends for life in that job, and